Before you get started on your search for a franchise, you must first examine what is most important to you in owning a new business.
If you don't understand what you are looking for, or why, it will be challenging to find something that suits you.
As a member of the Franchise Brokers Association (FBA), our company will provide to you all of the research tools and support necessary to fully investigate the franchise all the way to Discovery Day and beyond. Including FDD review, funding options, franchise owner research and analysis, operations, training and more.
We will set up a 30 minute phone call with you to discuss your business ownership goals and educate you on the process of starting a franchise.
Take Our Business Assessment
This science-based assessment will help you understand the type of entrepreneur you are, which will assist us to better define the type of franchise business model that you are more likely to succeed in.
Click Here to Complete the Assessment
We will use the information you provided along with your business assessment to search through hundreds of franchise concepts. Our goal is to identify 3-4 franchises that match you, your goals and your financial requirements.
We will connect you with our preferred partner resources in order to have a clear understanding of all the financial options that are available with purchasing a business.
Introduction to the Franchisor
When you are properly satisfied with the research portion of the process, we will begin preparing you for your introduction to the franchisor. Before you meet with them we will make sure you have a list of important questions you'll need them to answer.
We will guide and mentor you every step of the way during this process with the franchisors.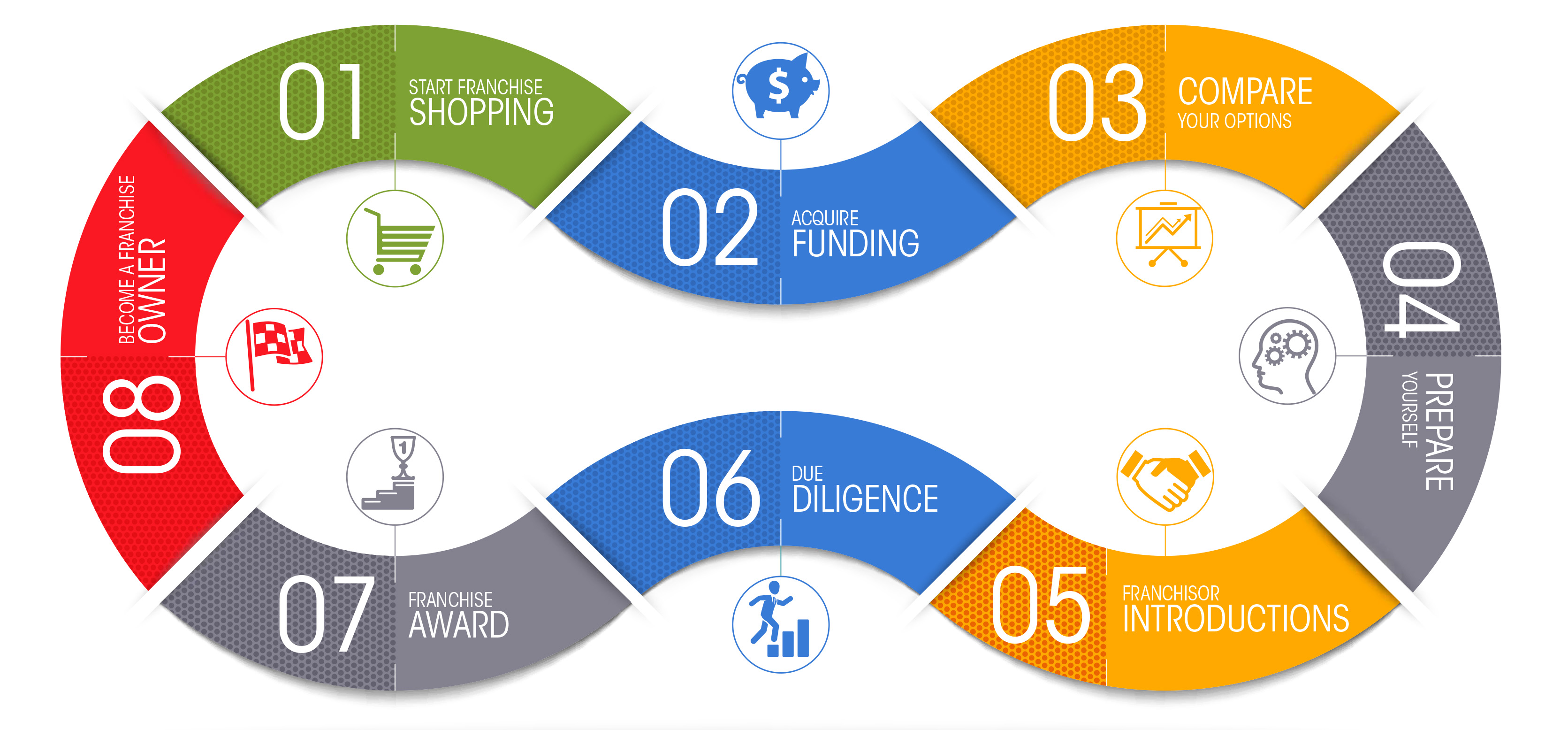 Check out our Franchise Selection Process Map to help you better understand our process!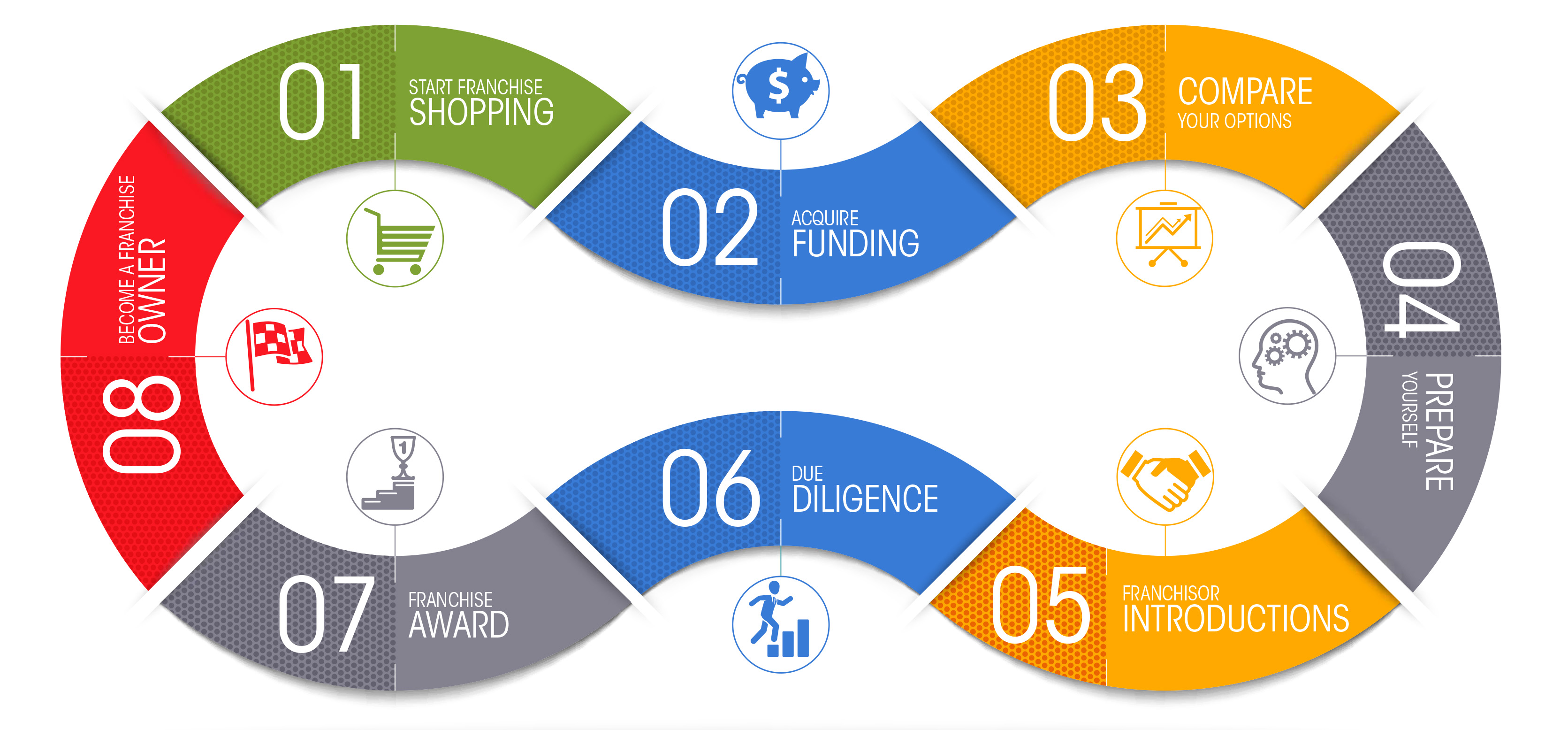 Check out our Franchise Selection Process Map to help you better understand our process!